VMSG Newsletter #52

No. 52: March 2022
"People have the power to redeem the work of fools." – Patti Smith
Editorial
Good morning, good evening, and welcome to another VMSG newsletter. In the midst of an uncertain world, we are happy to invite you over the threshold. Please come in! Take your shoes off and exchange for a pair of comfy house slippers, and settle down for a cheerful read. This quarter brings well wishes from our new VMSG Chair, Prof. Tamsin Mather, and a farewell from outgoing Chair, Prof. Sally Gibson. Our main item is the wildly successful vVMSG conference, hosted online by the University of Manchester in early January. We celebrate our registrants who signed in from all over the world, champion our prize winners, and share our newly-hatched mentoring scheme. There's even a juicy movie review! Beyond vVMSG2022, we look at international volcanological internships and talk about an exciting new collab. Read it and weep (with joy). – Ailsa Naismith
Welcome from our new Chair
Welcome to our first VMSG newsletter of 2022! VMSG is a community very close to my heart, having been my first introduction to the vibrant group of volcano- and magma-philes based in the UK and Ireland about 20 years ago. It is a great honour to take over from Sally as Chair – she will be a hard act to follow! The virtual VMSG meeting held 'in' Manchester has already been a highlight of my year and I have huge gratitude to all involved in making it happen, especially the Local Organising Committee. Although we were sad not to meet in person there were also opportunities from the virtual experience, including drawing in expertise internationally; for example, for the very stimulating panel discussions, and taking a virtual field trip to the Moon. The story of the seatbelt basalt gave me the sense that the astronauts understood a geologist's tendency to lust after that last interesting looking rock even with all the distractions of being literally out of this world – it's a powerful emotion! I also really enjoyed participating in the inaugural buddy program and hope that many of you also found this a useful opportunity to make new connections. We are extremely hopeful that next year we will be able to return to meeting in person and are excited about this prospect; but we hope to take some of the benefits that we have learnt from virtual meetings into the future also. In any case as we look forward to the year ahead and wonder what it might hold, I am very grateful to be part of such a dedicated committee and energetic community. – Tamsin Mather
Farewell from Sally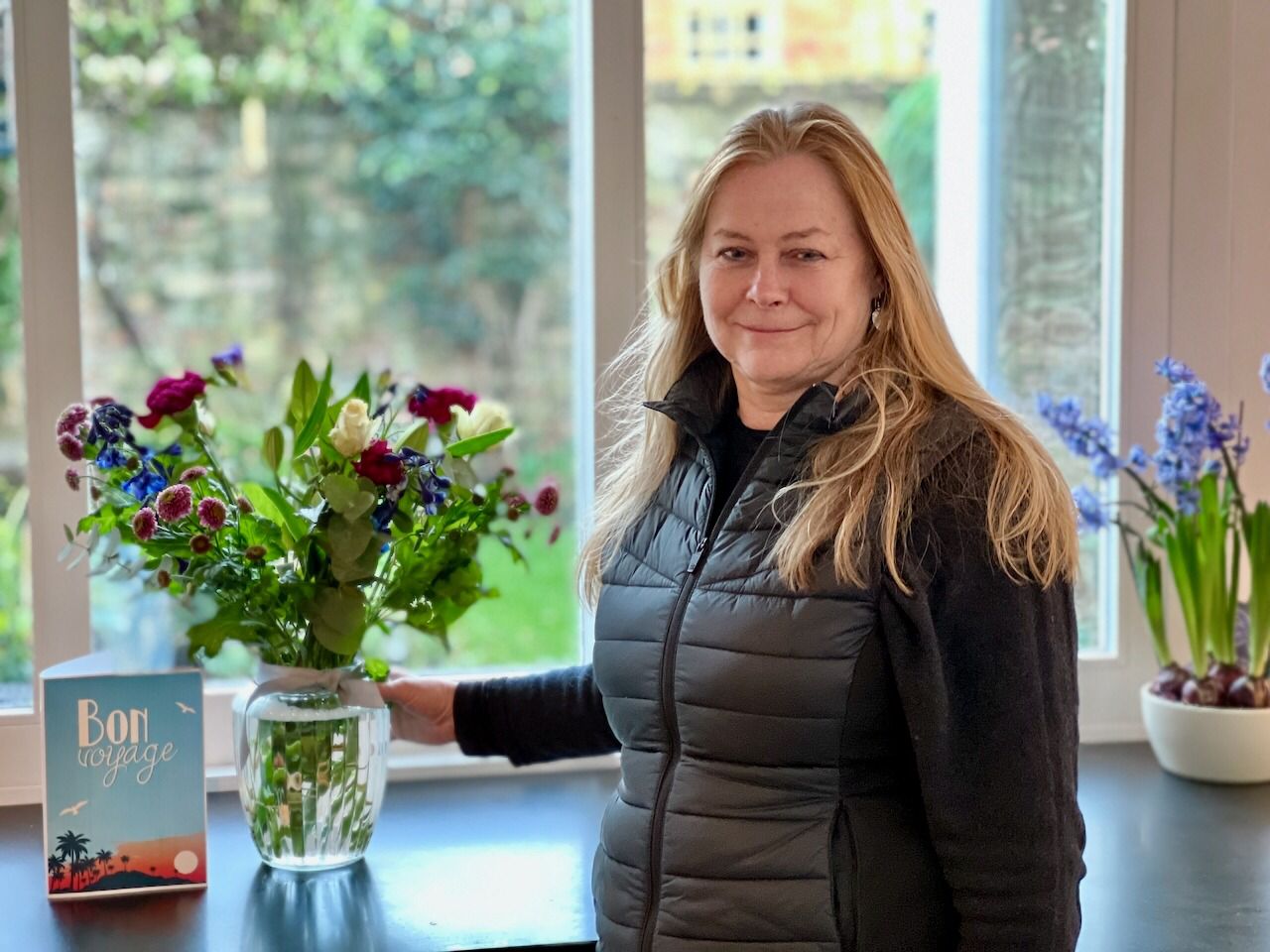 It's been a huge honour to serve as the Chair of VMSG for the last 4 years. I've had the pleasure of working with a great team of people, who never ceased to amaze me with their commitment, enthusiasm, energy and ideas (and sense of fun!). The willingness of members of the committee to adopt dedicated roles allowed us to operate in an efficient and productive way, which really came into its own during the Covid pandemic. These were challenging times for us all but, as so often happens, positives arise through adversity.
In 2020 we were able to conduct a survey and find out, for the first time, who we the VMSG community really are. The virtual VMSG winter meetings in 2021 and 2022 illustrated our international reach and the full breadth of our science, and allowed participation by those who might not otherwise be able to attend in-person meetings. We were also able to interact with the amazing volcanic landscapes of NW Scotland, Namibia and the Moon, and if so inclined watch wacky movies, join in pub quizzes and do virtual yoga! By overhauling our website and setting up a VMSG YouTube channel there are now more resources that are readily-accessible by the VMSG community.
Over the last 4 years we've also made important changes and additions to our awards and bursary schemes, which include recognition for the importance of fieldwork (Henry Emeleus Fund) and the contributions of the ECR community (ZEISS award). By working with colleagues in our umbrella organisations (the Geological Society of London and the Mineralogical Society of the UK and Ireland), and via virtual panel discussions, VMSG has made significant progress in ensuring we have policies in place to make all in our community feel welcome at our events, regardless of age, gender or ethnicity. I am pleased that many of the VMSG initiatives have now been adopted by other Special Interest Groups, which highlights the importance of sharing ideas and working together.
While the last 4 years as Chair of VMSG have been busy, there is still much more to be done, especially with monitoring our progress with EDI and developing outreach and engagement policies. These will allow VMSG to better connect with those who might not be familiar with our science or know how to get involved. I'm delighted to pass on the Chair person's baton to Prof Tamsin Mather, whom I wish all the best in her new role, and who I know will bring fresh energy and ideas. I look forward to supporting and interacting with old and new members of the VMSG community in the future. – Sally A. Gibson
Special Feature: vVMSG2022
vVMSG2022 was a resounding success! We were thrilled to have a whopping 405 registrants and an excellent crop of talks and posters. We were super impressed by the quality of this year's entries. We would like to take this opportunity to thank the Local Organizing Committee at the University of Manchester (David Neave, Margaret Hartley, and Brendan McCormick Kilbride), who put together an amazing and stimulating conference. Thanks also go to all presenters, who produced outstanding work. And a huge thanks to all those who participated! – VMSG Committee
Registration Statistics
We were thrilled to repeat the international flavour of vVMSG2021 by welcoming registrants from all around the world. vVMSG2022 received people from a huge range of countries, career stages, genders, and sexualities, and inclusion of people identifying as disabled and/or neurodivergent. Of the 405 registrants, 367 attended from all six permanently inhabited continents: 324 from Europe, 7 from Africa, 2 from North America, 8 from Asia, 10 from South America, and 16 from Australasia. Especial thanks go to those who attended the conference from very different time zones. In 2023, perhaps we can have someone tuning in from Antarctica?!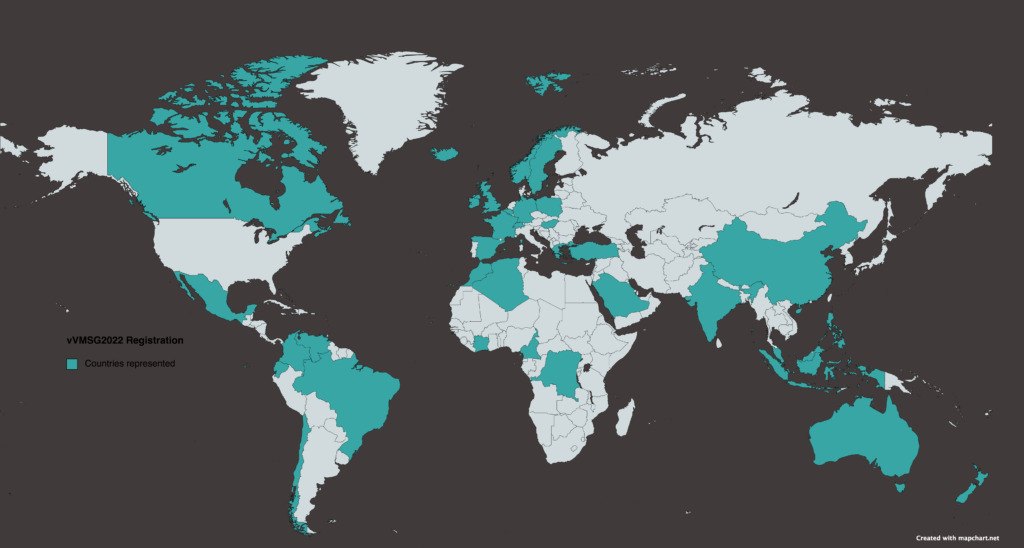 Hello world!
We want the VMSG community to be diverse and welcoming to all. The pie chart below shows the wide mix of ethnicities who attended vVMSG2022. – Jazmin Scarlett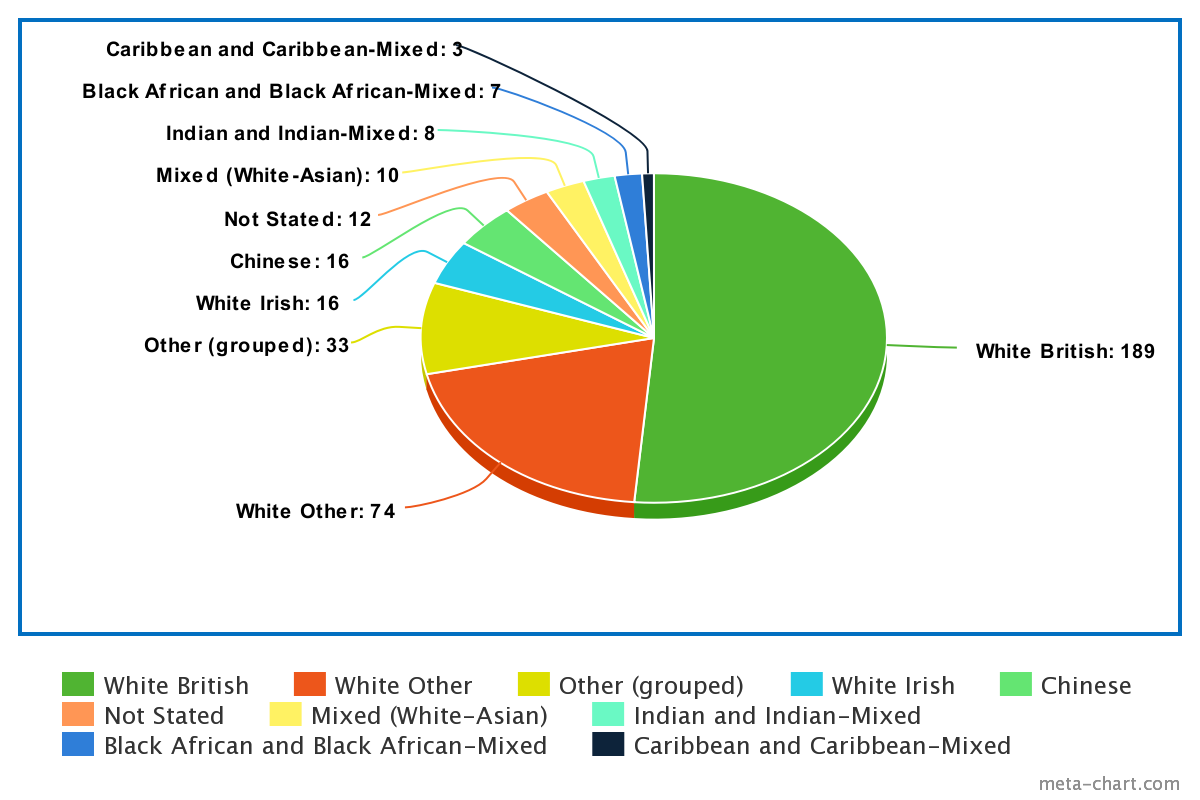 Student Prize Winners
Annika Voight (University of Oxford) won the Bob Hunter Prize for Best Student Talk. Her talk, "Experimental investigation of trachydacite magma storage prior to the 1257 eruption of Mt Samalas", was recognised for its outstanding quality. Holly Unwin (Lancaster University) and Pip Liggins (University of Cambridge) received Honourable Mentions for their talks on "Tracking volcanic conduit wall stability during evolution of the Mule Creek Vent, USA" and "The fingerprints of volcanism: secondary atmospheres on rocky planets", respectively.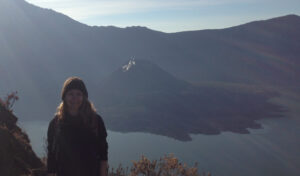 Annika smiling in front of a lil' volcano – well done!

Annabelle Foster (Durham University) won the Geoff Brown Prize for Best Student Poster with her excellent contribution, "Explosive textures found in rhyolitic lava, Hrafntinnuhryggur, Iceland". Laura Wainman (University of Cambridge) and Alice Paine (University of Oxford) received Honourable Mentions for their entries on "The climatic impact of the 1257 Samalas eruption" and "Why lacustrine mercury records may not be good records of large volcanic eruptions", respectively.
Annabelle, winner of the Best Student Poster prize – congrats!

VMSG Award
In August, we were pleased to announce Dr. Dan Morgan as the winner of the ThermoFisher Scientific VMSG Award for 2022, for his contributions across a distinguished career in the fields of igneous petrology, mineralogy, and isotope geoscience (find a summary of his work here). Dan was presented with his award at vVMSG2022 and gave a keynote talk titled, ""Diffusion methods in volcanic petrology: where have we come from and where are we going?". Congratulations to Dan for a very well-directed talk!
Zeiss Postdoctoral Keynote Award
We recently announced that Dr. Penny Wieser is the award winner of the VMSG Zeiss Postdoctoral Award. Penny is a postdoc at Oregon State University and soon-to-be Assistant Professor of Igneous Petrology & Volcanology at UC Berkeley. A summary of her work can be found here. At January's vVMSG2022 Penny gave an invited keynote presentation for her winning abstract on 'Thermobar: an open-source Python3 tool for thermobarometry'. Thermobar, which can be found here, is a user friendly open-source tool allowing for rapid assessment of mineral-mineral or mineral-melt equilibrium and subsequent pressure-temperature calculations. – Eilish Brennan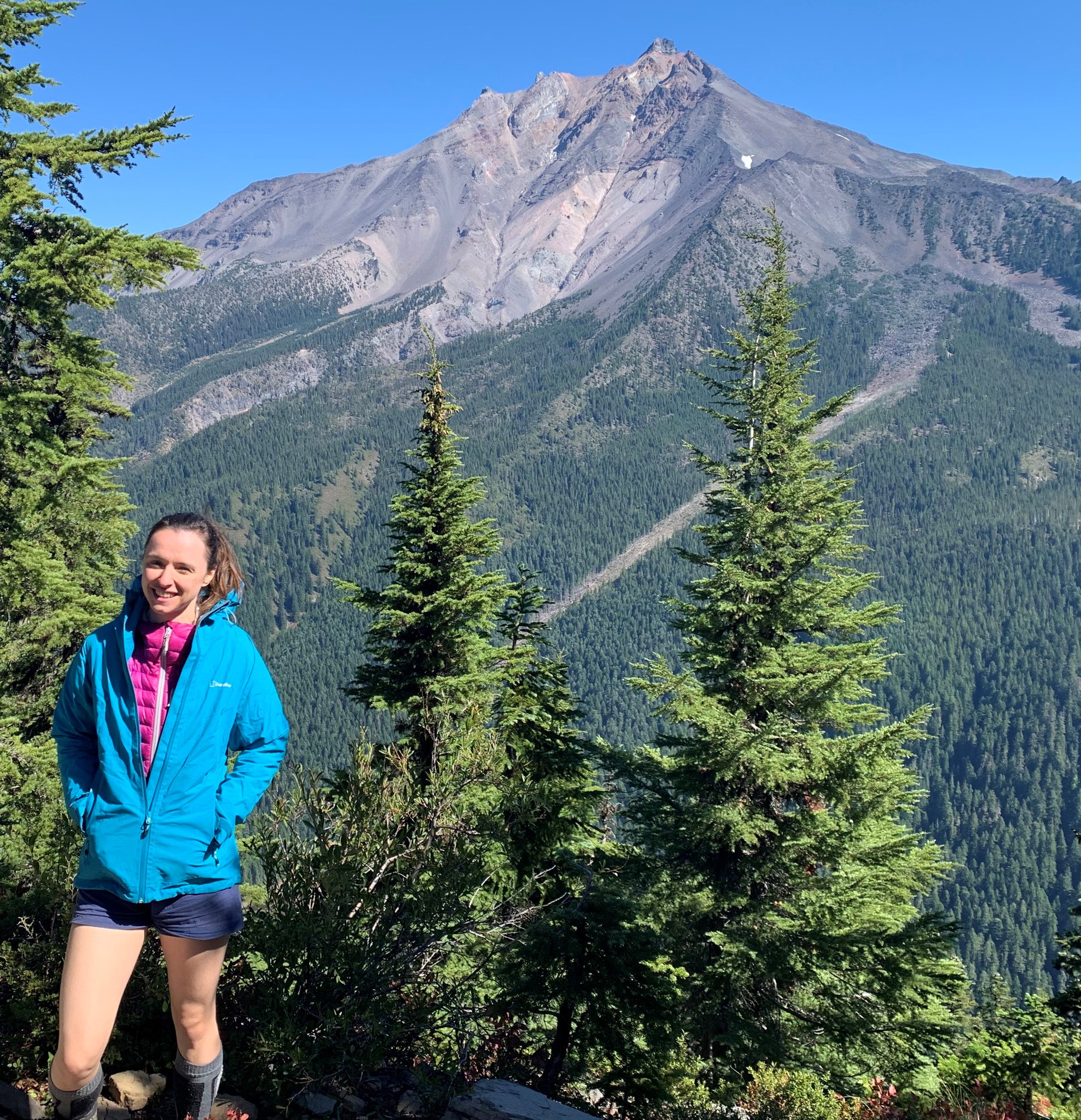 VMSG Buddy Scheme
At vVMSG 2022, we trialled a new conference buddy scheme in response to suggestions made at our open PhD and ECR forums at vVMSG 2021. Members of the VMSG community had the opportunity to sign up for the buddy scheme upon registration, either as a Junior Buddy (who hadn't previously attended a VMSG conference) or as a Senior Buddy (more experienced conference goers). Buddies were then encouraged to connect with each other both before and during the conference, including giving feedback on presentations where relevant. Feedback from the buddies was really positive, particularly in helping to foster social engagement during the online format. For example, one of our junior buddies commented: "It was nice to also have a social interaction with someone new which is something I really miss compared to in-person conferences." 50 people took part in the scheme this year, and we encourage the community to volunteer as a senior buddy next year. One of our senior buddies said, "I think it's a rewarding experience for the senior buddy and I would have appreciated having one when I was getting started with VMSG!". Feel free to get in touch with any extra comments on how we might best evolve this scheme next year, when we will hopefully meet in person again! – Claire Harnett
Presentation Feedback
We are really pleased to note we had 57 students that requested individual feedback on their conference talks and posters! We really feel this is a friendly environment where presenters can seek and receive supportive and constructive feedback. – VMSG Committee
Airplane vs Volcano: the VMSG 2022 Film Guide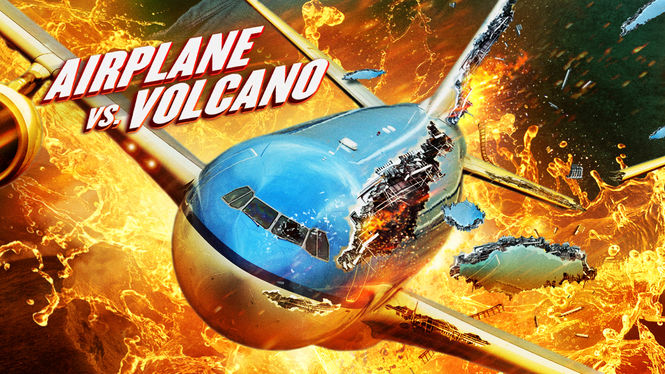 "Love is a burning thing, and it makes a fiery ring". So said Johnny Cash.
I love volcanoes. I love disaster movies. This one has a ring of volcanoes which trap an airliner. The Venn diagram here should be working in my favour. When this film was announced as the VMSG2022 film night showing, my wife and I popped some popcorn, and sat down for (*checks IMDB*) 131 minutes of rollercoaster. And, let me be honest, it felt like at least 131 minutes. You know how sometimes you start a film and you get absorbed and engrossed then the credits roll and you pop out the other side wondering where your evening has gone?  This is not that film.
That's not to say it isn't fun. It hits all the classic disaster movie tropes: the scientist no one believes, the isolated expert, the authoritarian military leader, the rogue who doesn't follow orders, the passenger who has to fly the plane. It's all tied together with some not bad special effects, and both the acting and cinematography are a step up from what you sometimes come to expect from these kinds of things.
I think the best compliment I can give this film is that I was able to sit back and munch my popcorn and merrily ride along with it. But oh my, the script. I'll let an excerpt from one of the opening scenes speak for the film:
"Massive amounts of pressure are forcing submerged volcanoes to come to the surface, Colonel. This is only the beginning. And it's only gonna get worse."
Don't get me wrong – the plot is bad too. It has holes that you could drop a volcano into – that you could drop a whole ring of volcanoes into. I won't spoil what little plot there is, because you SHOULD watch this film. If only for the occasional, healthy, grounding realisation we all need; that no matter how much time, effort, and research funding we collectively put into improving our understanding of volcanic processes and hazards, we may as well be rearranging deckchairs on the Titanic as far as the disaster movie industry is concerned. And long may that continue. – Pete Rowley
Internships Call-out!
The VMSG Committee are planning to put together a list of international internships focussed on volcanology and magmatic studies. This is to support younger members of our community find new opportunities for practical work experience. If you know of an internship scheme, program or opportunity that you think fits this profile, please get in touch! Contact Ed McGowan at egm8@leicester.ac.uk . – Ed McGowan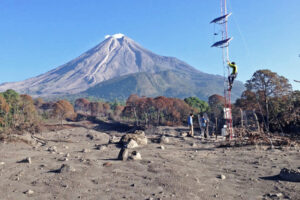 Volcán de Colima, taken by Lucia Capra.
GeoCoLab: working towards equity in analytic geoscience research
Dr Rebecca Williams (Geology, University of Hull) led a Hackathon team who participated in NERC's Digital Technologies to Open Up Environmental Sciences Digital Sprint over a three week period in September 2021. The team investigated EDI issues in analytical geoscience including an analysis of journal articles that underpin a global geochemical database, and an international survey of geoscience researchers. The team concluded that parachute science is observed in analytical geoscience, and this leads to inequities in published research. Of interest to the VMSG community is that this analysis focussed on the PetDB database of igneous geochemistry. The survey suggests that some groups have preferential access to analytical facilities and associated funding and that those with minority identities in the UK and those from the Global South are more likely to be excluded from access to analytical facilities. This 'analytical facilities access gap' negatively affects success and retention in research, impacting diversity in geoscience.
During the hackathon, the team developed a proto app – GeoCoLab. This is an online collaborative platform that 'matchmakes' under-served Geoscience researchers (e.g., unfunded ECRs, minority researchers, those from the Global South) who need access to analytical services with Collaborating Laboratory facilities who have agreed to offer a quota of pro-bono services. The aim of the app is to close the access gap, leading to greater equity in geoscience research.
GeoCoLab has been awarded funding from NERC's EDI Digital Sprint funding call to develop and launch the app, and to expand the EDI research on parachute science in analytical geoscience and the analytical facilities access gap. The team includes researchers from the Universities of Derby, Aberdeen and Newcastle, the British Geological Survey, the Natural History Museum and two PDRAs at Hull.
If you run a laboratory or analytical facility and would be interested in partnering with the project, you can find out more on our GitHub. We'd also love to hear about individual experiences via our survey on the impacts of analytical access (or lack thereof) on research careers which is still open for responses here. To stay up to date with what we're up to as the project develops, follow us @GeoCoLab on Twitter. – Rebecca Williams

Any Other Business?
Stay in touch!
Don't forget to keep in touch with us and other volcanologists around the world. There are several ways you can do this: through the VMSG PhD and ECR directory (here), the Arizona State University mailing list (here), and the VMSG mailing list (here).